3 Reasons You Should Use Non-Toxic Body Products:
Ever think about what's in your bath & body products? ...If the answer is no, don't worry, you are not alone.
Ingredient labels are difficult to pronounce, let alone understand. Plus, many of us have used the same body lotion or soap brands for most of our lives without thinking twice about whether or not they contain harmful ingredients.
It's time to take a second look at the products you are putting all over your (or your loved-ones) bodies. Here are 3 Reasons Why You Should be Using Non-Toxic Body Products: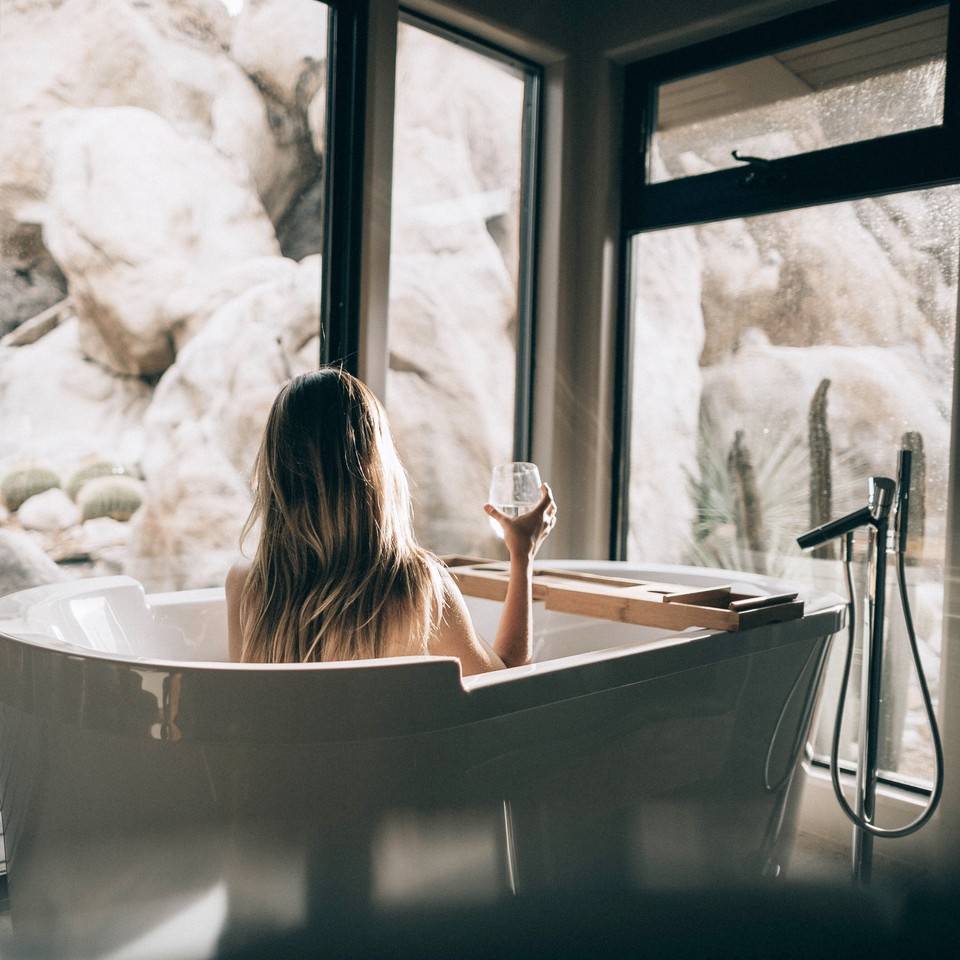 1. Your Skin Is Your BIGGEST Organ
And what do you put all over that organ? … body wash, body lotion & scrub. If you are a bath person, you are sitting in products like bath salts, soak and bath bombs. The ingredients in those products cover a large surface area of your skin. That's why it's so crucial that they are free of any harmful chemicals.

2. Your Body Absorbs What You Put On It

Let that soak in for a second (see what I did there? 😉) But seriously, ingredients are soaking into you skin and ending up in your bloodstream. How much does your skin absorb? Up to 60% of what you put on it. If you have any doubts about the absorption rate of ingredients, think of how the skin is used to deliver medicinal treatment. From smoking cessation to birth control patches, your skin is an entry route to the rest of the body. When you think about body lotion, for example, you cover a large surface area of your skin with it. The longer it sits on your skin, the more of it sinks in. And you most likely reapply throughout the day. Why take the risk of covering your body in toxic chemicals when you don't have to?
3. Chemicals Can Accumulate Over Time
While our bodies are designed to flush out toxins, some chemicals bioaccumulate - meaning they do not leave the body. It's definitely scary to think about. Some of our exposure to toxins is out of our control (like the air we breath or some of the food we consume), but the good news is that you don't have to increase your chemical burden with a body wash, lotion or hand soap! It's just not worth the risk and there are some amazing non-toxic options.
"I love putting toxic chemicals, carcinogens, hormone distruptors & neurotoxins all over my body"... Said no one ever!

Our motto - treat your body WELL! That's why we created The Bath Well, a place to shop for bath & body care without harmful ingredients.

We curated a collection of body washes, lotions, scrubs, bath bombs and more that are:
-Non-Toxic
-Plant-Based
-Cruelty-Free
Plus, they smell amazing and feel great on your skin!
Not sure where to start when switching to non-toxic bath & body products?
We know that it can be overwhelming to shop for new bath & body products, so we've tried to simplify the process with our Bath Well Discovery Set. Get 8 products + our custom canvas zip bag for $39.99. Each set contains:
2 oz Indulgent Crème Brûlée Body Lotion
2 oz Invigorating Mint Body Wash
2.4 oz Vanilla Peppermint Body Lotion
2.4 oz Eucalyptus Mint Body Wash
1.5 oz Botanical Bliss Foaming Hand Soap
.35 oz Goody Goody Grapefruit Lotion Bar
2 oz Beach All You Want Body Scrub
4 oz Relax Mineral Bath Soak

Plus, a canvas zip bag & a coupon for your next purchase!
Or Discover Other Customer Favorites:
We are Deena & Ilan Kreimont- co-founders of The Bath Well. The Bath Well came out of our passion for green, clean, non-toxic products.
We were in shock when we first started researching about the harmful ingredients found in conventional body care and wanted to create a place to shop without the worry.
Treating your body WELL is our motto and we are so happy to have connected with you! Reach out to us with any questions at info@thebathwell.com.
-Ilan & Deena